WhatsApp channel Guinness World Records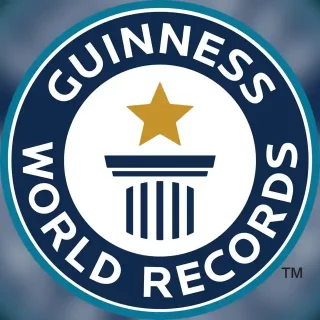 ---
Guinness World Records 🏆
About Us 📖
The Guinness World Records is the global authority on record-breaking achievements. Since 1955, we have celebrated the world's superlatives - ranging from the tallest, fastest, heaviest and oldest, to the strangest, most unusual and jaw-dropping.
Our ever-growing database contains more than 50,000 records across entertainment, science, sports, technology, space and so much more. Each record is rigorously verified and fact-checked by our team of experts.
We're constantly amazed by the feats that push human boundaries and expand the horizons of what's possible. Join us as we marvel at these awe-inspiring accomplishments.
What to Expect Here 👀
Get ready for a front-row seat to record-breaking in real time! 🤯
New records and record attempts 🌟
Throwbacks to classic and unusual records 📜
Behind-the-scenes with record holders 🎥
Mind-blowing facts, stats and trivia ⚡
Competitions and challenges for our community 💪
Record-breaking tips, tricks and advice 💡
Q&As and AMAs with our experts 🙋‍♂️
We'll feature the full spectrum of records - across sports, science, technology, nature, human body and more. If it's a verifiable world record, you'll find it here!
Join the Community 👥
Got a question about records? Suggest one we should cover? Or just want to connect with fellow record enthusiasts? We want to hear from you!
Interact with us and each other in the comments. Share your reactions, cheers and questions as records happen. Let us know which achievements blow your mind the most! 🤯
We can't wait to explore the awe-inspiring world of record-breaking together. Let's marvel at the extremes of human and natural possibility... and expand the horizon of what we think is achievable! 🚀