WhatsApp channel Interesting Engineering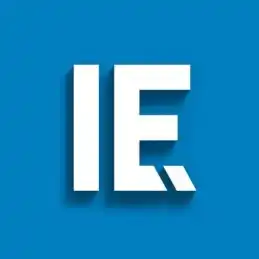 ---
Interesting Engineering 🛠️🚀
Discover the latest engineering marvels, cutting-edge technology, and scientific breakthroughs with Interesting Engineering's WhatsApp channel. Get your daily dose of innovation delivered straight to your phone.
Cutting-Edge Science and Tech 📡🔬
Learn about new AI models, materials science discoveries, clean energy tech, and more
Stay on top of space exploration news from NASA, SpaceX, and beyond
Get insights into physics mysteries like quantum computing and dark matter
Engineering Wonders ⚙️🏗️
Be the first to know when bold new architecture takes shape
See how high-speed trains, robotic machines, and other engineering feats are changing the world
Follow along as daring infrastructure projects push boundaries
Your Portal to the Future 🚀🔮
Peek into the future of transportation through self-driving cars and hyperloop
Find out how scientists are enhancing human abilities through exoskeletons, implants, and prosthetics
Discover how innovators are changing lives through open-source tech and social entrepreneurship
Join our community of forward-thinkers getting a sneak preview of the future. The world of science and technology is fascinating - let Interesting Engineering open your eyes to what's possible.