WhatsApp channel TIME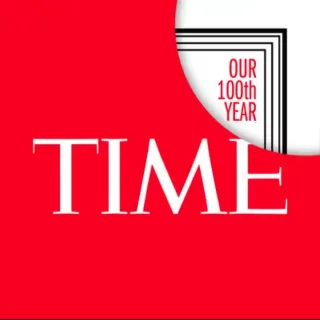 ---
Get the Latest Breaking News from TIME 🕰️
What to Expect in this Channel 👀
Stay on top of current events and the stories shaping our world with TIME's esteemed reporting:
⚡️ Breaking news as it happens
🗞️ Award-winning journalism
🔎 Investigative stories and insightful analysis
📰 Politics, world news, business, health, science, tech and more
We cover all the crucial topics across politics, world affairs, business, culture, science and technology. Here's a sample:
🇺🇸 The latest from Washington and the campaign trail
🌎 International conflicts, disasters, elections
💸 Economic policy, markets, corporate news
🎬 Reviews of movies, TV shows, books and music
⚕️ Global health stories and medical breakthroughs
Plus compelling human interest stories, data visualizations and photography.
Join the Conversation! 🗣️
💬 Discuss and debate the news of the day
🤝 Connect with fellow informed citizens
📲 Get urgent breaking news alerts
⏱️ Stay in-the-know, anytime and anywhere
🗞️ Support award-winning journalism
Ready to get up to speed on what's happening in the world? Join our community below!