WhatsApp channel VICE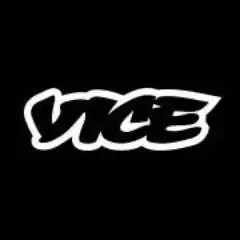 ---
Raw, unfiltered news for the plugged-in and woke - that's the VICE difference. 👁️
Expect the unexpected from our award-winning crew of gonzo journalists and creative rebels:
⚖️ Hard-hitting investigations uncovering corruption, injustice, and the stories "they" don't want you to hear.
🌎 International affairs, global conflict, geopolitical developments - explained minus the boring jargon.
💊 The latest in drug policy reform, harm reduction, and reporting on the ongoing drug war. Trippy!
🔞 Unconventional insights on sex, relationships, identity and taboos - minus the judgment.
🤯 Weird news! Cryptids, true crime, bizarre history, aliens, cults, and esoteric phenomena. Always wild.
🎤 Interviews, documentaries and on-the-ground reporting bringing you counter-culture icons, controversial figures, protesters and changemakers.
🎥 Award-winning documentaries taking you places most journalists can't or won't.
📝 Longform stories diving deep on every topic imaginable and some unimaginable. You'll never view the world the same way.
So strap in and join us down the rabbit hole! This is VICE: home of dangerous ideas. 😎