WhatsApp channel UNICEF Official Channel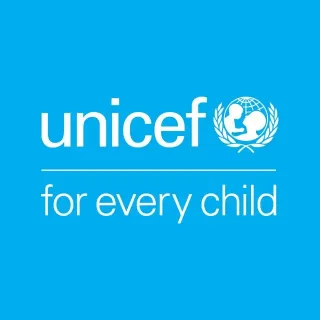 ---
Hey there! 👋 Welcome to UNICEF's Official WhatsApp Channel. So glad you've joined us!
Wondering what to expect? Well, you're in the right place for the latest updates straight from the heart of our work for children worldwide. 🌍
📰 What's Happening Now: Get the real scoop on urgent situations, from crises to breakthroughs. We're on the ground and we'll tell you what's up.
📢 Campaign Buzz: Wanna make a real difference? We've got you covered. Whether it's a petition that needs signing or an important message that needs sharing, you'll hear it first from us.
💡 Parenting Hacks & Tips: You'll get actionable advice on taking care of the kiddos in your life. Because every child deserves the best start.
🎁 How to Help: If you're looking to give back, we'll give you all the info on where your donation can make the most impact.
🤝 Join the Fam: We host a bunch of events and webinars. It's a great way to connect with like-minded folks who are just as passionate about children's welfare.
🌐 Hey, Multilingual Friend!: Don't worry, we've got updates in multiple languages. After all, this is a global fam we're building.
🔗 Deep Dives: Want more than just headlines? We got you. Tap through to detailed articles and statements that unpack the issues.
🤳 Just for Fun: Who says you can't have a little fun while making the world a better place? Take quizzes, polls, and challenges that test your knowledge and teach you something new.
And don't sweat about privacy. Your data's safe with us—promise. 🤞
Got questions or feedback? Shoot us a message. We're all ears! 🎧
So, ready to change the world with us? 🌟