WhatsApp channel Meaningful People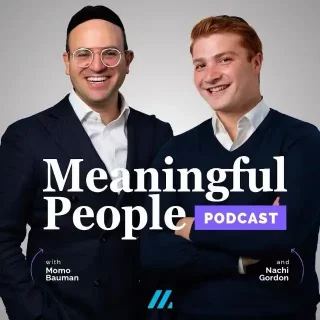 ---
🌟 Hey Everyone, Welcome to Our Meaningful People WhatsApp Channel! 🌟
I'm Nachi, and I'm thrilled you're here. This channel is like the VIP backstage pass to everything we do at the Meaningful People Podcast. If you're as passionate as I am about diving deep into inspiring stories and engaging conversations, then you're in the right place.
🔥 So, Why Stick Around?
First Dibs on Everything: From new episodes to special guests, you'll hear it here first.
The Cutting Room Floor: I'll be sharing stuff that doesn't make it to the final cut but is too good to ignore.
Your Voice Matters: Got questions or thoughts? Share 'em. This is a two-way street.
📆 Here's a Taste of What You'll Get:
🆕 Fresh Episodes: I'll give you a heads-up on who's coming up and what you can look forward to.
🎥 Snippets & Clips: From powerful moments to the clips that go viral, you'll see them here first.
🙋‍♂️ Q&A Time: You ask, I answer. Let's make this interactive.
🏆 High Fives All Around: We celebrate our wins, big or small, and you're part of that.
🇮🇱 Real Talk: When things go down, like what's happening in Israel, we'll talk about it, live.
💕 Stories That Matter: Like how Rivka Shotkin's life was touched by a generous donation—real change happening through our community.
🔗 Spread the Word:
Got friends or family who would dig this? Share this link with them and let's keep growing our circle: Meaningful People Channel Invite
Looking forward to having some meaningful interactions with all of you!