WhatsApp channel Beltran Fashion&Lifestyle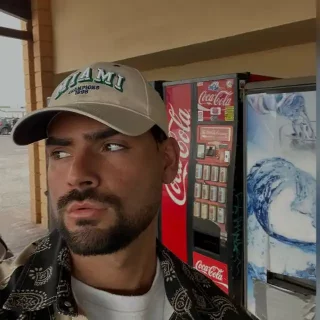 ---
🌟 Hey Everyone, Welcome to Beltran Fashion&Lifestyle! 🌟
What's up, fashion freaks and vibe seekers? I'm Beltran, and if you're here, you're in for a ride. This isn't just a channel; it's a lifestyle. Get the first dibs on what's sizzling in fashion, self-care routines I swear by, and VIP access to the sickest events I'm at.
So, What Can You Expect?
✨ Fashion Fever: I'm serving looks all year round. From safari fits to rocker outfits, we're staying ahead of the game.
🤘 Day in the Life: You'll see me hitting the gym, grabbing a matcha, or chilling with a book. Life's too short to be boring.
🎉 VIP Experiences: Trust me, you're gonna feel like you're partying with me at these high-profile events.
💖 You Call The Shots: Yep, you heard it. Help me choose my daily looks and decide what you wanna see next.
Why You Need to Stick Around?
Because where else will you find a community as lit as this one?
Trust me, your style game is about to level up.
Let's not forget those times I'll be spilling the tea. Exclusively here!
Hit that follow button on my Insta if you haven't: @beltransanjorge
🇪🇸🇺🇸 Yo, I got you! Content in both English and Spanish.
Let's Turn Heads, Together! 🎉💃🕺
Catch you on the inside,
Beltran ✌🏼