WhatsApp channel Body-Mind-Soul by Gur Arad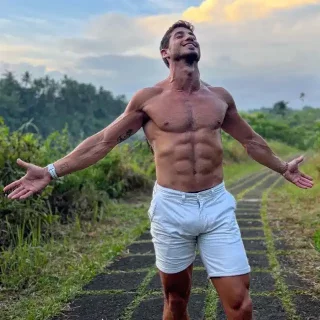 ---
🌱 Welcome to Body-Mind-Soul by Gur Arad! 🌱
Hello beautiful souls! Are you tired of leading a life that feels unfulfilled? Well, you've come to the right place. Our channel is dedicated to helping you live an abundant, happy, and successful life, one day at a time. Here, we embrace the journey of personal development and celebrate self-improvement, focusing on a 1% growth every single day.
🌅 Every morning, start your day right with guided meditations or calming nature sounds. Begin your week by tuning into inspiring podcasts that ask the bigger questions about life, work, and what really matters.
📆 Throughout the week, our content will cover a variety of subjects:
Mindful Mondays: Start your week by grounding yourself with mindfulness tips.
Try Something New Tuesday: Step out of your comfort zone and grow with small tasks.
Wellness Wednesday: Focus on your physical health with simple exercises or nutrition tips.
Transformation Thursday: Personal stories to inspire your own journey.
Fitness Friday: Quick workouts that can fit into your busy schedule.
Self-Care Saturday: Take a break and focus on self-love.
Sunday Reflections: Reflect on the week and prepare for the next.
💌 All topics related to spirituality, business, health, fitness, and relationships are discussed here with love and care. Our aim is to combine these facets to help you discover your higher self.
❤️ So why wait? Join us on this beautiful journey toward self-betterment. Mark ❤️ whenever a post resonates with you or when you complete a daily mission. Your participation not only encourages you but also creates a ripple effect in our like-minded community.
🔗 Check out our additional content, such as Instagram reels or podcast links, to dig deeper into topics that matter to you.
📝 Don't forget to keep a journal to track your progress and write down your aspirations. After all, you are the director of your life, and it's time to make a movie worth watching.
See you inside! 🙌