WhatsApp channel Becky Excell Gluten Free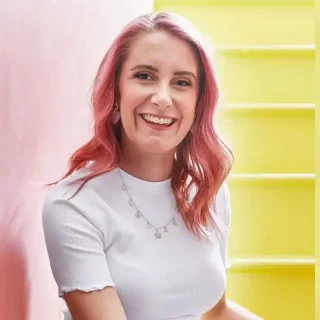 ---
🌟 Hey everyone, welcome to my cozy little corner of WhatsApp - Becky Excell Gluten Free! 🌟
👋 So you've found your way here, huh? Awesome! Whether you're an old hand at this gluten-free game, just dipping your toes in, or someone curious about what the fuss is all about, you've come to the right spot.
👇 So, here's what I've got lined up for you:
🧑‍🍳 Scrumptious Recipes: I'll be sharing some of my favorite recipes that are not just gluten-free but also finger-licking good!

📚 Book Alerts: You'll be the first to hear about any new books I've got coming out. And trust me, you don't want to miss my latest one, "Gluten Free Christmas"! 🎄

🚨 The Latest Scoop: From gluten-free trends to scientific updates, if it's new and gluten-free, you'll hear it from me.

🍕 Product Finds: I'm always on the hunt for gluten-free goodies, and you'll get to know about all my fab finds.

🫶 Events and Stuff: Whether it's an online baking class or a cool gluten-free fair, I'll keep you in the loop.

🙂 Good Vibes: We all need a bit of sunshine in our lives, right? So expect some feel-good messages from me too!
🕐 Timing is Everything: Look out for my messages peppered throughout the week. Don't worry, I won't overload you; I'm all about quality over quantity. 😉
🔗 Check Out My Blog: For all the recipes and more, make sure to swing by my blog: Gluten Free Cuppa Tea
I'm so stoked you're here! Let's make your gluten-free journey an awesome one, shall we? 🎉💜