WhatsApp channel Rolling Stone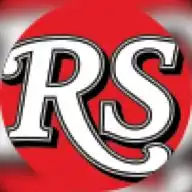 ---
Welcome to the Rolling Stone WhatsApp channel, your VIP pass for the latest news and stories from the most iconic name in music journalism. 🎸
Get ready for:
🎤 Interviews, profiles and insightful reports on the legends, new voices and rule-breakers shaping music and pop culture.
🎥 Reviews, previews and inside scoops from Hollywood, streaming and the world of entertainment.
📝 Hard-hitting political reporting, investigations and sharp commentary on the news stories that matter. No spin.
🏆 Award show previews, predictions, surprises and post-show breakdowns - from the Grammys to the Oscars and more.
👀 Celebrity news with an edge - think hot takes instead of fluff pieces.
🎬 Documentaries, podcasts, books and more - we'll keep you plugged into the Rolling Stone universe.
💾 Charts, lists and rankings - counting down the best in music, movies, TV and beyond.
🤘 Concert news, festival previews, live reviews and must-see performances.
No BS. No filter. Just real talk and bold opinions from the OG music magazine. This is Rolling Stone. 🎤