WhatsApp channel Love Don't Judge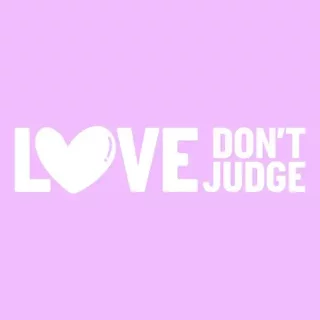 ---
Hey there, welcome to Love Don't Judge! This is the spot where love knows no bounds. If you're into real, raw love stories that challenge stereotypes, you've come to the right place. ❤️
🎥 So, What's the Gossip?
We've got couples who are defying all odds and social norms to be together, and they're here to share their stories with you.

Ever heard of Jess and Mike? They're from Southend-on-Sea, UK, happily married, with kids. They chucked their regular 9-5 to make adult content—and say it makes them better parents. Controversial, right? But that's what we're all about.

And then there's Hattie, 83 years young, swiping right and living her best life on Tinder. Get ready to be wowed.
🔗 Keep Up, Won't You? We're always dropping new stories that'll make you question what you thought you knew about love.
💡 Why Stick Around?
Let's be real—mainstream love stories are a dime a dozen. If you're here, it's because you want something different. We've got love in all its colors, shapes, and sizes. You down?
Hit those links, check out our stories, and let's get talking. No judgement here—just love.