WhatsApp channel World's Strongest Man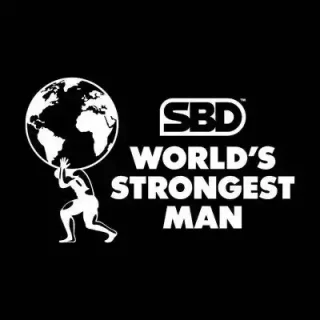 ---
World's Strongest Man 💪
The World's Strongest Man competition was established in 1977 to answer the age-old question - who is the strongest person on Earth? Every year, elite strength athletes from around the globe gather to test their power in a series of grueling events.
History 📜
The first World's Strongest Man competition was held in Universal Studios, California in 1977. Organized by CBS anchormen David Webster, the contest aimed to find the definitive strongest human on the planet. 13 men competed in feats of strength like the car deadlift, train push, and Atlas Stones. The inaugural winner was Bruce Wilhelm from the USA.
Since then, the competition has grown into the premier event in strength athletics, attracting the world's best competitors every year. Legends like Bill Kazmaier, Magnús Ver Magnússon, and Žydrūnas Savickas have cemented their names in the record books with multiple WSM victories.
The events evolve over time, but always focus on real-world strength - carrying, lifting, pulling, and pushing extremely heavy awkward objects. It's brute power at its finest. 💥
How to Qualify ✅
To earn a coveted spot at World's Strongest Man, athletes must qualify through regional competitions held worldwide. The best performers at these contests secure a place at the big show.
It's not easy - only the cream of the crop in strength sports make it to WSM. Competitors devote their lives to intense training, nutrition, and recovery to be ready for the herculean tasks demanded.
For those who do qualify, it's a career-defining opportunity to etch their names alongside legends of the sport. The winner takes home the iconic WSM trophy and title of World's Strongest Man! 🏆
Get Involved 👐
Want to experience the excitement of WSM in person? Tickets are available to attend the multi-day competition held annually around the world. Check www.theworldsstrongestman.com for the current schedule.
Can't make it in person? Watch the broadcast on CBS Sports in the USA or Channel 5 in the UK. You can also find highlights and behind-the-scenes footage on the WSM YouTube channel.
Ready to give it a go yourself? Many local gyms hold amateur strongman competitions. Test your mettle carrying sandbags, flipping tires, or lifting stones! Entry fees support the grassroots strength community.
Join the conversation on all things WSM in our channel! We'll keep you updated on athlete news, event results, and more. Let us know who your favorite competitors are using the emoji reactions! 💪