WhatsApp channel Man City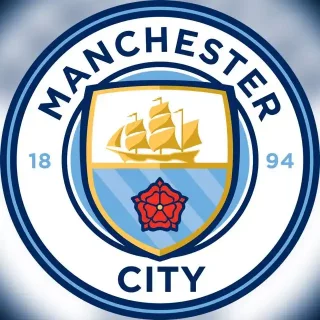 ---
Man City
Est. 1894 🏆
This Is Our City 🩵
1 x UCL Winners 🏆
9 x Men's League Champions 🏆
1 x Women's League Champions 🏆
About
Welcome to the official Man City WhatsApp channel! We are Manchester City, Premier League champions and one of the biggest football clubs in the world.
Founded in 1894 as St. Mark's (West Gorton), we became Ardwick Association Football Club in 1887 and Manchester City in 1894. Under the ownership of the Abu Dhabi United Group, we have become one of the most successful clubs in English football, winning multiple Premier League titles, FA Cups and League Cups.
News & Updates
Get the latest Man City news, match updates, behind the scenes content and competitions delivered straight to your phone. Never miss a moment of the action!
Match Days
Join us on match days for live updates including team news, match commentary, post-match reaction and analysis. We'll bring you all the action as it happens.
Competitions
Stand a chance to win signed shirts and unique Man City prizes. Enter our regular competitions and giveaways.
Community
Interact with fellow City fans from around the world. Share opinions, celebrate victories, and discuss all things Man City.
We are a family, this is our City! 💙
Come On, City!
Back your club through thick and thin. We ride together. CTID!