WhatsApp channel Modern Biology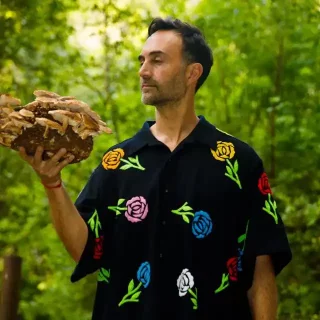 ---
Modern Biology 🍄🌱
Welcome to Modern Biology, a community exploring the intersection of music, nature, and imagination! This channel shares mushroom tunes, plant songs, and sonic adventures sourced from the natural world.
Recent Events🌿
We've just wrapped up some magical events across Europe, including:
Secret garden party in London
Field trip tuned into stinging nettles and mushrooms in Amsterdam
Get notifications about upcoming gatherings in India this December and Vancouver in November!
What to Expect 🎧
DIY, communal happenings in unconventional spaces
Tuning into the "songs" of plants, fungi, and more through biofeedback
Special guest artists like Green-House
Ticket presales and other exclusives for this community
This isn't a passive experience but an opportunity to actively participate. Bring your curiosity and headphones - leave assumptions behind!
Get Involved 🙌
Have ideas for locations? Want to help source equipment? Suggest future cities? DM the channel organizer to get involved!
Let's keep growing this community of nature lovers, musicians, and dreamers. Tap into the unseen magic of the natural world through the lens of music and sound.