WhatsApp channel DESI GAMERS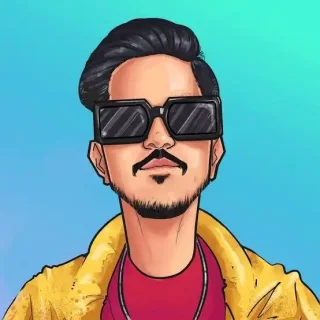 ---
Yo, what's up, DESI ARMY! 🎮🔥 Welcome to the official DESI GAMERS WhatsApp group. You've just scored an all-access pass to the freshest gaming content, straight from me to you! 🙌
👀 What's Cookin'?
First dibs on my YouTube shorts, y'all get it before anyone else. 📹
The minute I drop a new video, you'll be the first to know. No more FOMO! 🛎️
Craving some laughs? Stay tuned for meme reviews that'll have you ROFLing. 😂
Plus, I'll share some slices of my life, game updates, and yeah, even the sky when it looks dope. 🌌
🔒 Safety First, No Cap Your privacy's a big deal, no one's seeing your DP or number here. All good! 🤞
🚨 Keep it Real See a fake DESI ARMY page? Help me shut it down by reporting it. Let's keep it 100. 👊
🏆 We're Just Getting Started 14M YouTube subs and counting! Let's take it to the next level, shall we? 🚀
🗺️ Where You At? I'll give shoutouts for meet-ups or events based on location. Hyderabad, I'm lookin' at you! 📍
Hit me up if you've got questions or whatever. We're more than a community, we're a fam! ❤️✌️
Subscribe on YouTube and let's get this bread!