WhatsApp channel The Angry Podcast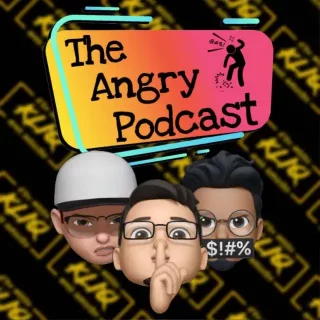 ---
🔥 Yo, what's up fam! Welcome to The Angry Podcast! 🔥
Look, it's me and my two brothers, all on one mic—what could possibly go wrong, right? Buckle up 'cause you're in for some real talk, banter, and a whole bunch of laughs that you can take with you anywhere, anytime!
👊 Why You Gotta Listen:
We're breakin' down trending stuff like no one's business. 📊
Personal stories? Oh, we got 'em. Trust, they're relatable AF. 🏡
If you're lookin' for a laugh, we got you. 😂
Oh, and sometimes we whip out the guitar for some tunes or scare ourselves silly with video games. 🎸🎮
👀 Peep the Latest:
Just dropped Episode 13! We're jammin'—acoustic style! 🎸
🎥 Spotify's Got Videos Now:
And guess what? We're on it! Check our latest gameplay of 'Fears To Fathom: Episode 2'. Yup, it's all on video!
📲 Slide Into Our DMs:
Got a topic or game you want us to tackle? Hit us up, we're all ears!
Where You Can Stalk Us:
🎧 Spotify
📸 Insta
💃 TikTok
📘 Facebook
So hit that follow, and let's get this party started! 🤘