WhatsApp channel CNN News18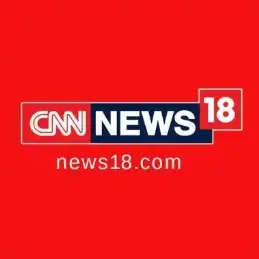 ---
Welcome to CNN News18 on WhatsApp! 📰 Your go-to source for breaking news, comprehensive analysis, and exclusive interviews, delivered right to your fingertips. Stay in the loop, stay connected. 🌐
What to Expect from this Channel:
🥇 Sports Achievements: Stay updated on who's bringing home the gold, like Parul Chaudhary in the Asian Games!
👨‍👩‍👧‍👦 Viral Stories: From a nanny earning Rs 80 LPA to a monkey with high standards, get the scoop on what's trending.
📢 Breaking News: Timely and accurate reports on significant happenings, be it political turmoil or natural disasters.
🦷 Health & Lifestyle: Get advice on topics like dental hygiene, stress management, and more.
📺 Entertainment: Keep up with the glamorous world of Bollywood—feuds, fashion, and everything in between.
💵 Finance and Business: Weigh your options between Mutual Funds and FDs, and stay informed about economic shifts.
🍛 Culture: What's cooking? Find out what Australian cricketers love about Indian cuisine ahead of the ICC World Cup!
🎭 Human Interest Stories: From life-changing tips to heartwarming gestures, stay connected to what moves us as humans.
Stay tuned for much more!