WhatsApp channel Taylor Swift News - Daily Mail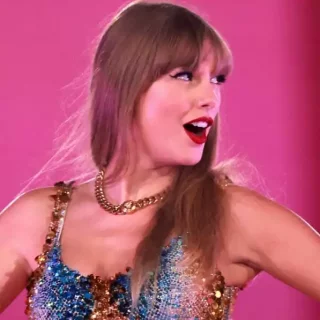 ---
Taylor Swift News - Daily Mail
The latest news, photos, reaction and intrigue surrounding the world's biggest pop star, brought to you by Daily Mail.
Get access to Daily Mail's unrivaled showbiz reporting team as they bring you the inside scoop on Taylor's music, tours, relationships and more!
Tour updates 🎤
Behind-the-scenes content from Taylor's history-making Eras Tour
Set lists, special guests, costumes and production details
Tour stops, ticket drama and Swiftie campouts
Music releases 🎧
Info on Taylor's re-recordings of her back catalog
Track-by-track analysis of new albums
Easter eggs, lyrics highlights and music video breakdowns
Romance rumors ❤️
The latest on Taylor's relationship with NFL star Travis Kelce
Reactions from family, friends and exes
Spotted outings, PDA moments and couple nicknames
Pop culture impact 💅
Taylor's fashion statements and style influence
Her friendships and feuds with other celebs
Memes, SNL sketches and pop culture moments
Behind the fame 👩‍🎤
Glimpses into Taylor's more private life
Her passions, causes and business ventures
Interactions with fans and life outside music
Get your Taylor Swift fix from the UK's top celebrity and entertainment site - this channel has all the headlines, photos and gossip you need!