WhatsApp channel Know Your Meme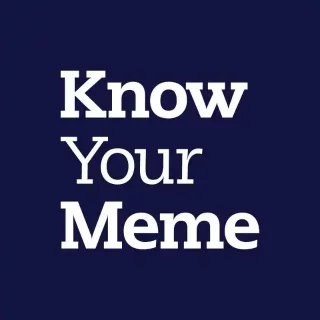 ---
Know Your Meme 😜
Bringing you everything you need to know about what's happening in the world of memes and internet culture! 👀
The Latest Trends 🤩
Get all the latest scoops on the newest meme sensations sweeping the internet. We'll keep you up to date on all the viral meme formats, popular remixes, and top meme characters that everyone is talking about.
Meme Knowledge 🧠
Led by the world's leading meme experts, we dig deep to uncover the origins and meanings behind your favorite memes. Learn the backstories behind the web's most popular inside jokes and gain a better appreciation for meme culture.
Daily Meme Fix 💉
We know memes are an important part of your balanced internet diet. That's why we deliver a fresh batch of dank memes and LOL-worthy content to your feed each day. The best medicine for when you need a laugh!
Behind the Scenes 🎬
Ever wonder what goes into making a viral meme? We give you an inside look into the meme making process, highlighting the tools, techniques, and creators behind some of the web's biggest memetic hits.
Join the Community 👥
Memes are meant to be shared! Discuss the latest trends, submit your own original memes, and connect with fellow memers in our active community.
The frontpage of internet culture awaits. Drop by Know Your Meme today!