WhatsApp channel Kardashians News - Daily Mail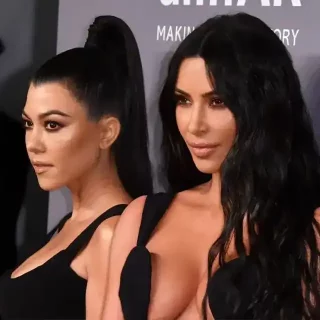 ---
Kardashians News - Daily Mail 👑
Your one-stop destination for all things Kardashian! 😍 Brought to you by Daily Mail reporters, this channel has the inside scoop on Kim, Khloe, Kourtney, Kendall, Kylie and Kris.
Hot Off the Press 📰
Get breaking news on the KarJenner fam as it happens - pregnancies, weddings, new business ventures, relationship drama, wild antics - we cover it all! No rumor is too small for our eagle-eyed reporters.
Exclusive Photos 📷
See candid snaps of the sisters that no other outlet has access to! We'll bring you behind-the-scenes pics from photoshoots, parties, vacation - plus street style candids as the ladies go about their daily lives.
Juicy Gossip 👄
With special access to sources close to the family, we spill the tea on all the relationship turmoil, catfights, and shady deals happening behind the scenes. Get the real story before the family spin machine kicks into gear!
Fan Reactions 🙌
See how the Kardashian fandom is responding to the latest updates! We'll feature the best fan tweets, memes, gifs, tributes and more from the savvy social media masses. The sisters have some of the most passionate supporters out there!
Get closer to the Kardashians than ever before - join this channel today!