WhatsApp channel Neha Kakkar Here! 🫶🏻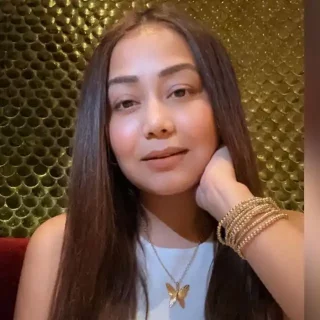 ---
Hey, NeHearts! 🌟 Welcome to my one and only Official WhatsApp Channel! 📱💕
This is THE place to be for my die-hard fans—you guys! 😘 You'll get:
🎤 Sneak peeks of my new jams before anyone else!
🎬 The lowdown on what goes on behind those camera flashes and stage lights
😍 Little snippets of my day—yes, it could be anything from my breakfast smoothie to my OOTD!
🎉 And, hey, I'll spill some exclusive deets about my upcoming projects just for you!
👀 Sneak Peek of What's Cookin':
Love from Dubai coming your way 🌇
Guys, a track is coming that you'll HAVE to add to your playlist 🎶
Who's up for a game of 'This or That?'—first up, Chai vs Coffee ☕
My heart's full of gratitude this Ganpati season 🙏
So go ahead, tap that notification bell—you won't want to miss out! 🛎️
Love ya, NeHearts! ❤️ Let's rock this journey together! 🚀