WhatsApp channel NPR Music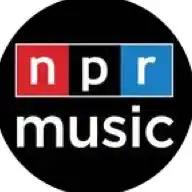 ---
NPR Music 🎵
Your home for discovering the best new music and live performances. This is for the music obsessives.
Tiny Desk Concerts ✨
Exclusive intimate live sets from your favorite artists in the cozy Tiny Desk space
Genre-spanning lineup - indie, pop, rock, hip hop, R&B, jazz and more
Recent highlights: Smokey Robinson, Paris de Lós Angeles, Jordan Ward
New Music Discoveries 🆕
The latest and greatest album releases evaluated by NPR's discerning music editors. We'll keep you updated on soon-to-be classics and hidden gems.
Live Performances 🎙️
From music festivals to one-of-a-kind collaborations, we bring you the best of live music. Expect pop-up concerts, NPR Music events and more.
Interviews & Reviews 🗣️
Go behind-the-scenes with your favorite artists through NPR's signature journalism. Our team has direct access for interviews you won't find anywhere else.
NPR Music takes you backstage and gets you closer to the music and musicians you love. Join us for an all-access pass!