WhatsApp channel The Dodo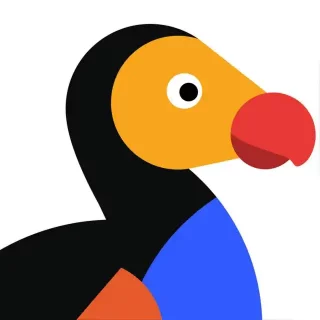 ---
The Dodo: Heartwarming Stories for Animal Lovers 💗🐶🐱
All Things Furry, Feathered and Scaled! 🐿️🐴🐍
Animal lovers rejoice! This channel brings you the most uplifting and amazing animal stories from around the world 🌎
Expect tales of:
🐕 Dogs and puppies finding their forever homes 🏡
😻 Kittens getting rescued and receiving TLC ❤️
🐎 Injured horses getting a second chance at life 🙌
🐠 Aquarium creatures both weird and wonderful 🐙
🦅 Majestic birds soaring through the skies ⛅
We cover heartwarming adoptions, funny animal antics, unlikely animal friendships, animal heroes and more!
Here's a peek at what we share:
🐾 Behind the scenes at animal shelters across the country 🏚️
🦮 Service dogs changing people's lives for the better 💪
🐟 Jaw-dropping marine life discoveries 🌊
🐝 The important work of conservationists protecting endangered wildlife 👷
🐓 Farm animals who love to show off their cute personalities 😜
This channel will deliver your daily dose of furry cuteness and put a smile on your face! 😊
Ready to follow more amazing animal adventures? Join below!