WhatsApp channel Daniel Ek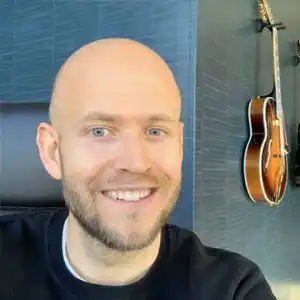 ---
🎵 Welcome to Daniel Ek's Official WhatsApp Channel! 🎵
Hey there! If you've got a passion for Spotify, a curiosity about tech, or an entrepreneurial spirit, you've come to the right chat. I'm here to give you an insider's view of life at Spotify, the tech landscape, and the entrepreneurial journey—all straight from the horse's mouth, so to speak.
Why Stick Around? Here's the Deal:
🎧 Spotify Sneak Peeks: Be the first to know about our latest features, updates, and what's bubbling in the Spotify lab.
👩‍💻 Entrepreneurial Nuggets: As someone knee-deep in the tech world, I'll share my own insights and tips on how to navigate it.
🚀 Innovate with Me: I'm always excited about new tech. Be part of conversations that look into the future of innovation.
🤗 A Day in the Life: Whether I'm sharing my workout playlist or ranting about time management, get a glimpse into my everyday life.
Some Recent Goodies:
📅 Sept 15: Got super excited to introduce you guys to Spotify's "daylist." It's all about dialing into your moods, 24/7.
🎉 Oct 5: Ever wondered what a product launch looks like at Spotify? Got you a backstage pass to the Audiobooks launch!
🗺️ Sept 26: Between blood tests and Jam releases, I've been hopping around quite a bit. You get to see it all!
So don't be a stranger—let's get this chat buzzing! Get your front-row ticket to everything that makes Spotify—and me—tick.