WhatsApp channel ETTravelWorld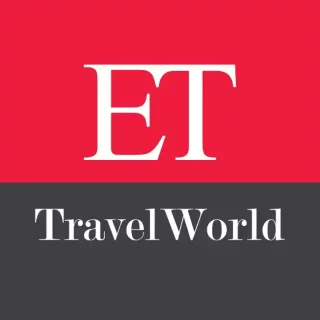 ---
ETTravelWorld: An Insider's View into the Business of Travel 🛫
ETTravelWorld is your one-stop destination for the latest news, trends, and insights from the world of travel and tourism🚶‍♂️.
Hot off the Press📰
Get access to breaking news🗞 and developments from across the travel ecosystem - aviation💺, hospitality🏨, technology⬆️, destinations🏖️, and more! Whether it's new airline routes👨‍✈️, hotel openings🎉, policy changes🗳️, or travel technology👩‍💻 - we deliver updates as they happen.
In-Depth Analysis🌐
Look beyond the headlines for in-depth features🧐, interviews💬, and reports📊 that decode how news impacts tourism businesses and travellers. Expert authors🚶‍♂️ provide unique perspectives on significant events and emerging trends.
Insider Tips🤫
Gain rare insights into the strategic machinations💭 of travel companies. Learn how key players are expanding their footprint👣, launching new initiatives🆕️, and responding to challenges. Access information⚠️ not available in the public domain.
Get the inside track🏁 on the movers and shakers in tourism. Hear analysis from our stable of experts👨‍🏫 with decades of industry experience. Join us for an unfiltered view of how travel works. 🛬